My favorite things about the Fall? Crisp chilled air, farm fresh veggies, crunchy leaves.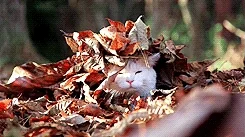 The vegetable selection during this time of the year is awesome! There is an awesome assortment of squash, a ton of pumpkins to choose from, and the best part? Soup & stew season.
This stew is a new recipe I tweaked to perfection, and exactly what you need for that chilly fall day. Not to mention it is LOADED with vitamins, minerals, and a ton of protein.
---
Butternut Squash & Pumpkin Stew

Ingredients:
Chicken - 1 1/2 lbs
Butternut Squash - 3 cups cubed
Pumpkin Puree - 3/4 can
Low-sodium Chicken Broth - 4 cups
Spinach - 3 cups
Stewed Tomatoes - 1 can
Yellow Onion - 1 medium diced
Quinoa - 2/3 cup dry
Garlic - 3 cloves
Olive Oil - 2 tbsp
Oregano (dried) - 1 tbsp
Salt & Pepper - Pinch, to taste
Directions:
In a soup pan, add olive oil, minced garlic, oregano & diced onion
Once fragrant and soft, add in the butternut squash & tomatoes … allow for vegetables to cook down and become partially soft
Pour in the chicken broth, allow to come to a boil
Once boiling, reduce the heat down to medium – add in the cubed chicken
Allow to cook for 6 minutes, then add in the pumpkin puree & quinoa
The quinoa will soak up a lot of the excess broth (that is okay), allow to cook until quinoa is almost done
Add in the spinach
Reduce heat to low, and allow for the stew to cook for another 8 minutes
Turn off the heat, pour yourself a bowl of stew, top with some grated cheese if desired, put on a movie, and ENJOY!!!